In this issue
Bittrex: Lawyer up
Bored Apes: Monkey wrench
Hong Kong: Crypto courtship
---
1. SEC reloads
The U.S. Securities and Exchange Commission is continuing to take aim at the crypto industry, charging crypto exchange Bittrex for allegedly violating federal securities laws. Bittrex had already announced that it would wind down its U.S. business.
The SEC is accusing Bittrex and its co-founder and former Chief Executive William Shihara of operating as "an unregistered national securities exchange, broker, and clearing agency," according to a press release. Bittrex Global GmbH, Bittrex's foreign affiliate, was also charged with U.S. securities law violations.
The commission accuses Bittrex of earning revenue of at least US$1.3 billion from 2017 to 2022 by servicing investors without proper SEC registration.
Six cryptocurrencies ― Dash, Algorand, OMG, Monolith, Naga and IHTReal Estate Protocol ― are listed in the SEC's civil complaint as crypto asset securities. The regulator said two weeks ago that "virtually all, if not all, crypto tokens are securities and … they, as well as the platforms and custodians dealing with them, are subject to regulation under the federal securities laws to protect investors." 
The SEC is seeking an order to prohibit Bittrex from providing crypto securities services to U.S. investors unless the company completes registration with the commission. It is also suing for civil financial penalties.
"Today's action, yet again, makes plain that the crypto markets suffer from a lack of regulatory compliance, not a lack of regulatory clarity," SEC Chair Gary Gensler said in the press release.
Bittrex tweeted on Tuesday to express its disappointment at the SEC's action, saying the move against it was part of Gensler's "larger crusade to drive cryptocurrency out of the United States." Bittrex said it had asked the SEC multiple times in the past five years to identify digital assets on its platform that it regarded as securities, but that the regulator had refused to do so.
Bittrex Global said in a separate statement that the company had no U.S. customers and that it would vigorously contest the SEC's allegations.
Besides Bittrex, crypto companies including Kraken, Coinbase and Paxos have also faced SEC enforcement action this year, exposing divisions within the commission's leadership. In a statement entitled "Rendering Innovation Kaput," SEC commissioner Hester Peirce last week criticized the regulator's proposal to expand the definition of exchange to include decentralized platforms that trade cryptocurrencies, describing it as an effort to stymie the development of new technology.
Gensler spoke before Congress on Tuesday on his approach to regulating digital assets and repeatedly ducked questions put by Financial Services Committee Chair Patrick McHenry (R-NC) on whether Ether was a security or a commodity. Rep. Warren Davidson (R-Ohio) said on Sunday the SEC needed to be restructured and is reportedly planning legislation that would include removing Gensler from his role as chairman.
---
2. Whale tale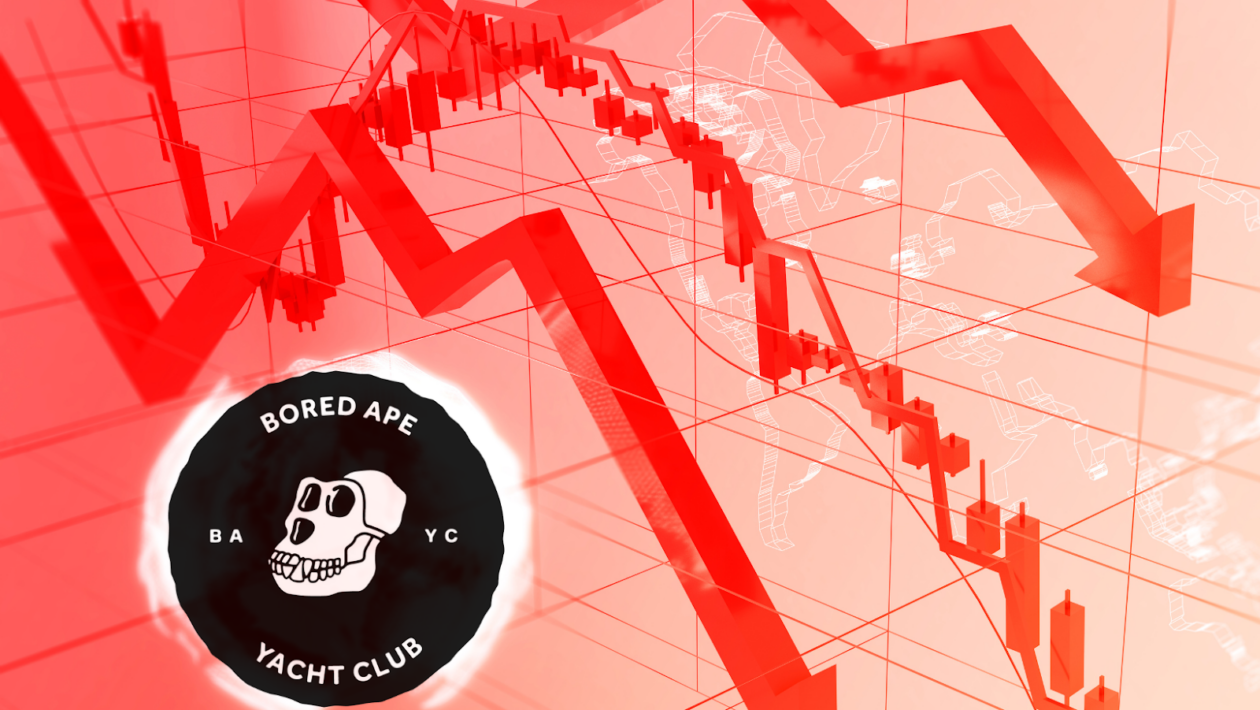 The floor price of Bored Ape Yacht Club (BAYC), the world's largest non-fungible token (NFT) collection by market cap, dropped to its lowest level since November 2022 on Wednesday after a prominent holder announced they were quitting the NFT space and sold about US$3 million of their collection.
Pseudonymous BAYC holder and proponent "franklinisbored" tweeted last week that he would step away from NFT trading, and that he had sold a sizeable portion of his NFT holdings.
According to data from NFT marketplace OpenSea, franklinisbored has sold at least 33 BAYC NFTs since April 13 and is currently holding only one BAYC token.
Franklinisbored tweeted last week that he had been rug-pulled in an investment in which he had put up some 2,000 ETH (about US$4.2 million), forcing him to liquidate his NFT holdings. Franklinisbored appears to have since deleted his Twitter account.
The floor price of BAYC fell from more than 57.4 ETH last Thursday to around 49.8 ETH this Wednesday, a drop of over 13%. The current floor price of BAYC is 52.20 ETH, according to data from CoinGecko.
BAYC has seen the largest sales volume among all NFT collections in the past seven days, totaling over US$13.2 million, an increase of over 84% from the previous seven-day period, according to data from CryptoSlam at press time.
The price wobble following the withdrawal of a single whale highlights the volatility risk of BAYC and other NFT collections. BendDAO, an NFT-backed borrowing platform that allows users to use NFTs as collateral to borrow ETH, has put 252 out of 379 staked BAYC NFTs on its Health Factor Alert List, meaning that the assets are likely to be liquidated at auction.
---
3. Eye for an opportunity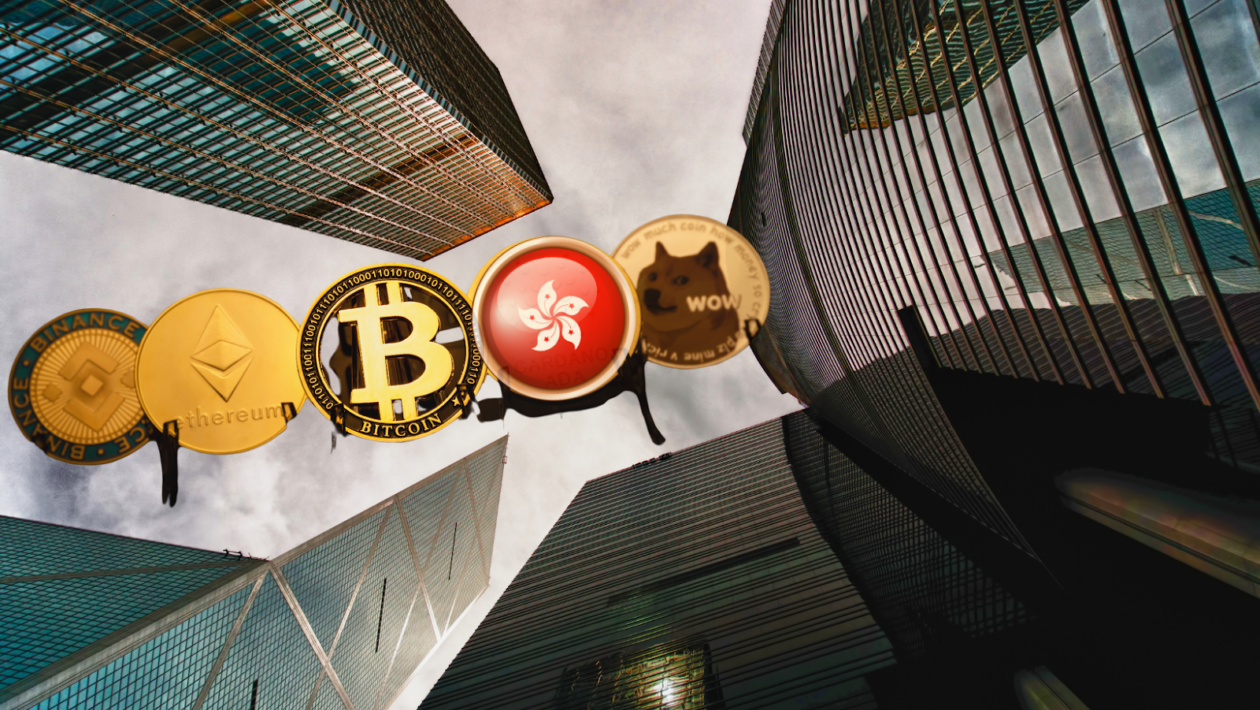 Banks in Hong Kong ― including the local operations of lenders headquartered in mainland China ― are reaching out to service cryptocurrency companies as the city seeks to redevelop itself into a global Web3 hub.
ZA Bank, the city's largest online-only lender, is working with HashKey and OSL ― so far the city's only two licensed crypto exchanges ― to allow customers to withdraw crypto deposits in U.S. dollars, Hong Kong dollars and Chinese yuan, according to a Bloomberg report. The lender is backed by ZhongAn Online P&C Insurance, an online-only insurance company based in China whose founders include Chinese tech giants Tencent and Ant Group.
However, the crypto conversion service is not accessible for the banks' customers in mainland China, where mainland authorities have banned cryptocurrency trading since September 2021.
Earlier this year, the Hong Kong branches of Chinese banking giants Bank of Communications, Bank of China and Shanghai Pudong Development Bank also started to offer services to local crypto firms or made inquiries about doing so.
SEBA Bank, a Switzerland-based crypto lender, opened an office in Hong Kong last November to expand its business in the Asia-Pacific region and is seeking to obtain a license in Hong Kong following a surge in Asian customer after the collapses of crypto-friendly banks in the U.S., according to a Wall Street Journal report.
Despite a series of high-profile scams and company implosions that devastated the global crypto industry last year, policymakers in Hong Kong have decided to remake the city into a global hub for Web3 development. Hong Kong authorities are laying out a new regulatory framework to open up cryptocurrency trading again to retail investors. The city has also already attracted at least 80 foreign or mainland Chinese companies that have expressed interest in building crypto-related businesses in Hong Kong.
The Hong Kong Monetary Authority, the semi-autonomous Chinese territory's de facto central bank, will host a special meeting between cryptocurrency firms and bankers on April 28 to help improve liquidity in digital asset businesses, according to a Bloomberg report.
Despite China's waves of anti-crypto crackdowns and the outlawing of crypto mining and trading on the mainland, Beijing appears to be wholly supportive of Hong Kong's pro-crypto initiatives. Last Tuesday, Hong Kong launched the Hong Kong Institute of Web 3.0, a non-profit organization dedicated to collaboration and standards in the city's Web3 industry, news of which was posted on a blog by China's local representative office.