In this issue
Paxos: BUSD bust
Kraken: Crackdown
Chinese blockchain: Growing concern
---
1. Gone BUSD
By the numbers: Paxos — over 5,000% increase in Google search volume.
Paxos Trust Company has been ordered by the New York State Department of Financial Services to stop issuing the U.S. dollar-pegged Binance USD (BUSD) stablecoin. The development came a day after reports that the U.S. Securities and Exchange Commission (SEC) may sue Paxos for alleged violations of investor protection laws.
"We were informed by Paxos they have been directed to cease minting new BUSD by the New York Department of Financial Services … As a result, BUSD market cap will only decrease over time," Binance co-founder and Chief Executive Changpeng Zhao tweeted on Monday.
"Paxos will continue to service the product and manage redemptions," Zhao said. "The funds are #SAFU [protected by the Binance emergency reserve Secure Asset Fund for Users], and fully covered by reserves in their banks, with their reserves audited many times by various audit firms."
BUSD was co-developed by Paxos, a New York-based blockchain infrastructure platform, and Binance, the world's largest cryptocurrency exchange. The Ethereum-based stablecoin, which Paxos has claimed is backed at a one-to-one ratio by holdings of U.S. dollars, has been issued and managed by Paxos. 
BUSD is the third-largest stablecoin by market capitalization. Prior to the NYDFS order on Monday, BUSD had more than US$16.1 billion in circulation, according to CoinMarketCap data. As investors fled, BUSD's market cap has shrunk by over a billion, to US$15.1 billion as of mid-week in Asia. Over the same time, Tether (USDT), the world's largest stablecoin, grew by over US$1 billion, to US$69.5 billion, in market cap.
The SEC may also pursue legal action against Paxos for allegedly issuing BUSD as an unregistered security, according to a report by the Wall Street Journal. The agency has reportedly issued a letter known as a Wells notice to Paxos to alert it to possible enforcement action.
The Wells notice does not constitute a final decision that the SEC will proceed with a lawsuit, allowing the recipient to respond by explaining why the regulator shouldn't do so.
The move appears to be part of the SEC's broader crackdown on crypto service providers. The SEC also fined U.S.-based crypto exchange Kraken US$30 million last week for failing to register the offer and sale of its crypto staking programs, which spurred Kraken to shut down its staking program for its U.S. users.
---
2. Krakdown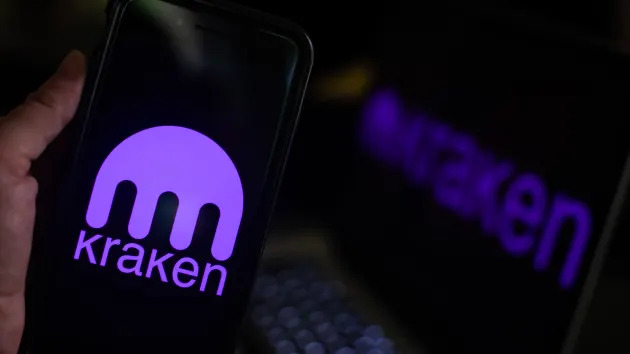 By the numbers: Kraken — over 5,000% increase in Google search volume.
The SEC has charged crypto exchange Kraken for allegedly failing to register its crypto staking services, marking the regulator's first crackdown on crypto staking.
Kraken has agreed to pay US$30 million to settle the charges and shut down its crypto-staking services for U.S.-based retail users, according to the SEC.
Staking refers to the process of crypto investors depositing tokens onto certain blockchains to help secure them and receiving rewards — typically in the form of more tokens — in return. It is a common practice on proof-of-stake blockchains such as Ethereum.
Kraken began offering crypto staking services in late 2019, and the company once advertised an annual return of up to 24%.
"Companies like Kraken can offer investment contracts and investment schemes, but they have to have full, fair and truthful disclosure," Gensler told CNBC while also warning other crypto exchanges to take note.
Kraken co-founder and Chief Executive Jesse Powell reacted with sarcasm to Gensler's comments, saying on Twitter: "Wish I'd seen this video before paying a $30m fine and agreeing to permanently shut down the service in the US. How dumb do I look[?]" 
SEC Commissioner Hester Peirce publicly criticized her agency's action, saying in a statement: "In the current climate, crypto-related offerings are not making it through the SEC's registration pipeline … Using enforcement actions to tell people what the law is in an emerging industry is not an efficient or fair way of regulating … A paternalistic and lazy regulator settles on a solution like the one in this settlement."
In a blog post, U.S. crypto exchange Coinbase contended that crypto staking did not involve securities or fall within the scope of the U.S. Securities Act and that superimposing securities law on such processes could generate "unnecessarily aggressive mandates," preventing U.S. consumers from accessing basic crypto services.
---
3. Growth factor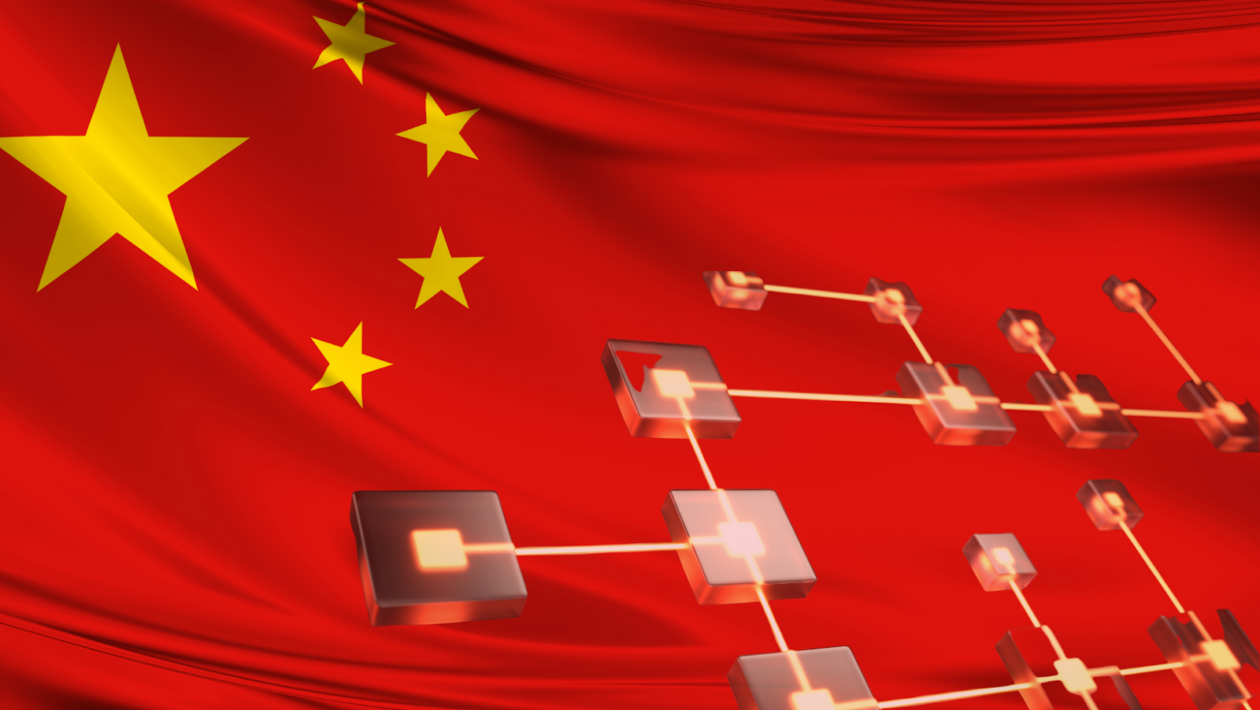 China's Ministry of Science and Technology has given the go-ahead for the establishment of a blockchain research and development organization in Beijing to be called the National Blockchain Technology Innovation Centre, according to a local media report. 
The center will be led by the Beijing Academy of Blockchain and Edge Computing (BABEC), a research institute backed by the government and one of the developers of Chang'an Chain (ChainMaker), China's first domestically developed open-source blockchain platform. 
The new center will handle research and industrial applications of blockchain technology, including fundamental theories, hardware and software development, and the construction of blockchain platforms, according to the report. No details were provided on when the center would open, its budget, or its staffing.
Earlier this month, BABEC announced the development of the Hive computer cluster, based on Chang'an Chain, which it said was capable of processing more than 240 million smart-contract transactions per second. 
According to the Blockchain Whitepaper 2022 published by the China Academy of Information and Communications Technology last December, China is home to more than 1,400 blockchain-related companies, or over 20% of the world's total, and at least 29 Chinese cities and provinces have written blockchain into their five-year plans for 2021-25.